Share this URL: http://turbochargelearning01.peatix.com
Event is FINISHED
Turbo Charge Learning FREE Trial Class 24 June @ Petaling Jaya
Dear Parents,
I know you have just gotten your child's exam results. No matter how is the results, you have to understand these:
Studying is a work for your child. They don't like to do it even though they understand it is important for them. They will find a lot of different ways to procrastinate on it.
We have seen some students work extremely hard for their studies. But no matter how hard they work, they never get the results they want. Ultimately, they give up.
What if there's a way to make all the learnings to be FUN, EFFECTIVE & EASY?
The process of learning can be:
FUN - We repackage the boring study materials into something FUN for the child to be motivated to learn. Yes, it's possible to make learning fun.
EFFECTIVE - You can see the results FAST. Children will be able to remember things at least 2x faster and longer.
EASY - The method is very simple and easy to use and apply. Even a 7-year-old can do it.
The best part is they will be the one who is motivated and interested to learn. There's no need to push them to study anymore!
Your children will learn:
Super Memory skill - How to remember 2X more information in a shorter time
Turbo Charge Learning Crash Course Program Details:
5.00pm - 5.15pm Introduction to Turbo Charge Learning
5.15pm - 5.30pm "Impossible" to "Is Made Possible" Mindset + Super Memory
We will first talk about the mindset and how to shift the mindset from "Impossible" to "Is Made Possible". Then, we will show and demonstrate the techniques how to memorize information in shorter time.
5.30pm - 6.00pm Learn to Mastery (LTM)
It is not enough just looking at a demonstration. The real learning starts when they start practicing. This is the part when they can practice what they have learned.
6.00pm - 6.30pm Creative Active Learning (CAL)
We will play a game that is related to what they have learned because students learn the most when they are having fun.
Working just with children is not enough to make a big impact. We need to get you, parents involve too!
We have a 30 minutes 1-2-1 parent session with you after Turbo Charge Learning Trial Class.
In 1-2-1 parent session, we will share with you about:
1. Your children's progress in the programme
2. Insight and tips you can use to create an environment for your children
3. Approaches and ways to help your children in their studies
Turbo Charge Learning Trial Class and a 30 minutes 1-2-1 parent session normally cost RM150 per seat but it is FREE for you.
REGISTER NOW! Limited Seats available. RSVP Required.
*Perfect for parents with children age 7-19 years old
Best regards,
Light House Learning Group
Frequently Ask Questions (FAQs)
Are the techniques (Speed Reading, Note Making & Super Memory) effective for my child?
I will let our students' work speak for itself.
Look at how they simplify the text into pictures and just a few words.
Students are having fun in modifying it into drawings. It's easier for them to remember all the information there.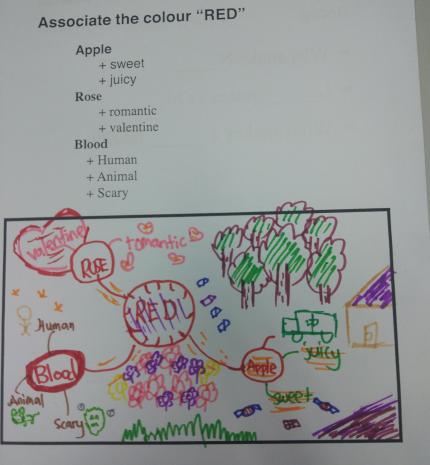 Some students even transformed it into a comic. Look at how incredible is that!
I can't show you how well they remember the information using pictures. When the students were doing the notes, they are processing and remembering the information at the same time. It is much easier to do it with notes like this.
What was the parents' feedback?
Turbo Charge Learning Programme has PROVEN to help students to achieve better results in their studies.
Let's see what the parents said:
Who is the coach for Turbo Charge Learning Crash Course?
Coach Profile - Coach Neow
Neow studied Chemistry in Imperial College London for 3 years after securing JPA scholarship. He is a coach and trainer for Turbo Charge Learning programme. He has coached UPSR, PT3, SPM, A-level and even adult students using Turbo Charge Learning skills for more than 2 years. He is very passionate about education because he thinks every student should be given an opportunity to discover their own hidden talent by learning and exploring. He aspires to share the truth that each individual possesses the potential to succeed in life by acquiring the right mindset and taking action with the proper strategies. That's why he creates http://thinklikeme.co/ to share specific learning strategies to make learning interesting and fun.
Learn more about Coach Neow here - www.linkedin.com/in/ker-eong-neow-496a1a54
read more
Sun

Jun 24, 2018
5:00 PM
-
6:30 PM
MYT
Add to Calendar
Venue
Tickets
Venue Address

K-G- 1, Jalan PJU 1/43, Aman Suria, Petaling Jaya

Malaysia
Organizer
Want to find more groups and events like this?